Optical Services at Arvada Optometric Center
When you and your loved ones need optical services in Arvada, CO, look no further than Arvada Optometric Center. Our eye care experts can provide a variety of options to suit your every need, from eyeglasses and contact lenses to UV-blocking sunglasses, all fitted to each individual face with professional care and skill. Take a look at the high-quality products we can offer.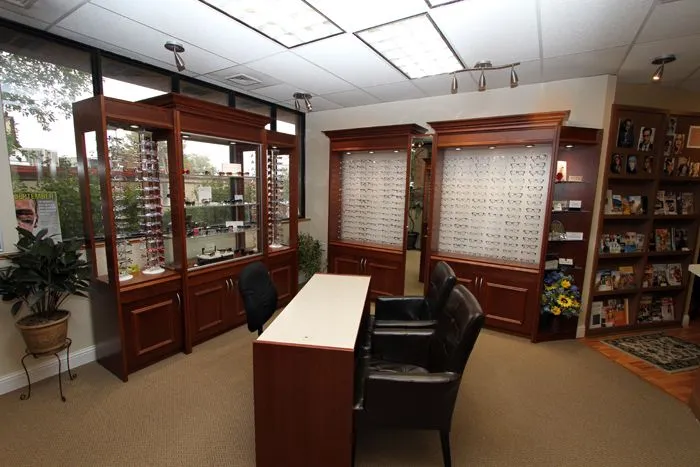 Lens Options
Modern eyeglasses come with a variety of lens options, all of which have advantages over old-fashioned glass lenses, which are both heavy and prone to shattering. CR-39 plastic makes reliable, cost-effective lenses with excellent vision correction. Kids and adults with high-impact lifestyles may do better with shatter-resistant polycarbonate lenses. If thinness and light weight are your priorities, you may decide to invest in deluxe high-index lenses.
Our eye doctors can tell you whether you need single-vision or multifocal lenses. Single-vision lenses correct simple problems such as astigmatism, nearsightedness, and farsightedness. Multifocal lenses can correct presbyopia, a condition in which you need help with both near and distance vision. Whatever lenses you select, we can add tinted, anti-fog, or anti-scratch coatings to enhance your lenses' performance.
Designer Frames
Once you have selected your lenses, it's time to think about frames. At Arvada Optometric Center, we carry a wide range of stunning designer frames from the world's leading makers, including Ray-Ban, Oakley, Vera Wang, Calvin Klein, Nautica, and many others. We can fit both adults and children with frames that suit their facial size, complexion, and shape perfectly, not to mention their stylistic preferences.
Sunglasses
Don't forget to protect your precious eyes from damaging UV radiation! We offer prescription and non-prescription sunglasses that block more than 99 percent of these harmful rays, protecting your eyes against numerous health threats while helping you see without strain even in the brightest sunlight. Consider adding polarization for additional protection against reflected glare.
Contact Lenses
If you want an alternative to eyeglasses for those occasions when they're just safer or more convenient, our eye doctors provide contact lens exams to determine the right kind of contacts for your eye care needs. In addition to standard soft contacts, we provide a variety of contact lenses designed for hard to fit conditions such as astigmatism, presbyopia, and dry eye.
Get Started with an Arvada Optometrists on Our Team
The first step in obtaining the ideal eyewear for your needs is scheduling a thorough eye and vision exam, as well as a contact lens exam if you want to explore that eyewear option. Call today at (303) 424-5282 to set up an appointment with any Arvada optometrists on our team!